+ NEWS +

February 17, 2014
SOUND THERAPY
@ Malmö Art Academy - Malmö, Sweden

March 22, 2014
Breath Heart Skin Book/Album Pre-Release
@ Trans Pecos - NYC, USA

March 27, 2014
STRING THEORIES: Eli Keszler / Cat Lamb / Zach Layton / Doron Sadja
New Works for String Orchestra Commissioned by Issue Project Room and the String Orchestra of Brooklyn
@ Roulette - NYC, USA

March 29, 2014
Breath Heart Skin Book/Album Pre-Release
@ Printed Matter - NYC, USA

April 25, 2014
Maria Chavez // Doron Sadja
@ INKONST - Malmö, Sweden

June 2014
Doron Sadja Dust & Water
@ InterArts Center - Malmö, Sweden

October 18, 2014
GAS FESTIVAL
@ TBA - Gothenburg, Sweden

November 18, 2014
Dramaten // Doron Sadja
@ Fylkingen - Stockholm, Sweden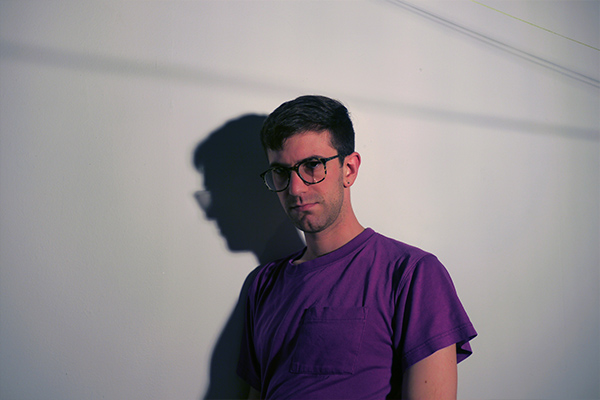 Doron Sadja (1982) is a Brooklyn (USA) and Malmö (Sweden) based multimedia artist working primarily with multichannel spacialized sound - combining pristine electronics with lush romantic synthesizers, extreme frequencies, dense noise, and computer-enhanced acoustic instruments to create post-human, hyper-emotive sonic architecture. Although each of Sadja's works are striking in their singular and focused approach, his output is diverse: spanning everything from immersive multichannel sound pieces to sexually provacative performance / installation works, and stroboscopic smoke, mirror, laser, and projection shows. Doron has published music on 12k, ATAK, and Shinkoyo records, and has performed/exhibited at PS1 MoMa, Miami MOCA, D'amelio Terras Gallery, Cleveland Museum of Art, Issue Project Room, and Roulette amongst others. Sadja co-founded Shinkoyo Records and the West Nile experimental performance space in Brooklyn (RIP), and has curated various new music/sound festivals around NYC.
"Doron Sadja gives life to music which is difficult, powerful, intense and delicate - all at the same time." Touching Extremes
"For Doron Sadja, out of the silence comes sound. And that sound builds into something magnificent." Zaptown Magazine
RECENT REVIEWS:
+ Listen to More on Bandcamp +
I Am Immensely In Touch With My Emotions
and Music is Magic to Me

(two motorized swinging speakers + 6.1 channel sound installed
in a 13,000 sq ft warehouse space with a 6.5 second reverb)
Fragmental Museum Project Space in Long Island City, NYC

BONGO DORONGO'S MAKE ME

The workshop/studio of Sadja's clownish performance persona, Bongo Dorongo,
as he investigates the action of (pro)creation through a performance of objects.
(sound activated makeup installation with single channel video and makeup paintings)
Big Lawn Country Club Gallery, Brooklyn, NY
THE SLOWEST KISS

Two channel video and stereo sound
UBS Gallery, Redhook, NY
CRYBABY

Single channel video, single channel audio, bass amplifier
Bard College, Annandale on Hudson, NY
GOOGLANDRIA

Digital prints, single channel video, stereo sound
D'Amelio Terras Gallery, New York City, NY
View GOOGLANDRIA Images
MIRRORGATE
SYMBOL (RIP)
SADJELJKO(RIP)




DORON SADJA
"CURSE SILENCE LIKE LIGHT"
CDR/Digital

$12

$6.66

DORON SADJA
"RESIDUALS"
CD/Digital

$16

DORON SADJA
"sotto voce"
CDR/Digital

$12

$7

DORON SADJA
"Scalextric"
Cassette

$9

DORON SADJA
"a piece of string, a sunset"
CD/Digital

GANJATRONICS
"Ancient History"
CDR/Digital

$8

listen here

GANJATRONICS
"Dark, Cold, Alone"
CDR/Digital

$8

listen here





GANJATRONICS
"From Dirt, Two Tears"
CDR/Digital

$8

listen here
Contact doron@sadja.com
+ JOIN THE DORON SADJA MAILING LIST +
Visit the blog: www.doronsadja.tumblr.com
Visit my creative design company: www.fadedglorydesign.tumblr.com
Visit my random image blog: www.regrettables.tumblr.com